As a beginner, this article will help you find the best affiliate programs. I will give you a list of useful criteria which you can use as a guide when selecting the best affiliate program to promote in your online business.
And in the end, I will tell you what is the BEST affiliate marketing program for beginners.

The Truth? All Businesses Are Not Created Equal!
To be a successful affiliate marketer, you must first have a solid understanding of the affiliate products and services you want to promote through market research and testing skills. All internet business opportunities and affiliate programs aren't created equal. Affiliate programs, associate programs, referral programs or partnership programs are only as good as the businesses behind them.
Make it your goal to identify the very best affiliate programs available in your niche. Research and test until you discover which businesses have the products, services and marketing systems in place to convert the traffic you send them into profit.
Here are 11 criteria to consider when evaluating affiliate programs to promote in your internet business:
1. A platform that will allow you to test it for free.
In order to be comfortable and make sure that a certain platform is right for you, you must be able to try it first and see what they have to offer. A platform that will not ask you to pay first or even sign up once you include your credit card data. A good platform is something that will just allow you to look inside, with no pressure on paying them right away.
2. A strong management program is needed.
This means a responsive owner or affiliate manager who is easy to contact and provides multiple forms of contact. An online support desk and e-mail. The main thing, you know the owners and you know that they will provide a quick and helpful response.
3. A good education on internet marketing training.
If you signed up for a platform that teaches you how to create income online, you make sure they have proper training and lessons that are easy to understand. Lessons that can easily be navigated. Lessons that are readily available when you want an answer right away.
Also, there should be a constant webinar at least once every week so you know that their platform is continually updating its lessons and information.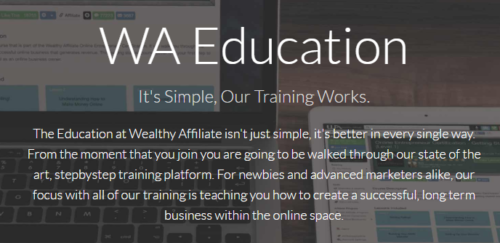 4. Affiliate marketing tools and hostings.
Find an affiliate platform that will provide you tools to be successful online. From getting your own domain, to website making, and helping you promote and monetize your online business. Look for pretested ads and e-mail copy, affiliate banners, maybe user testimonials that you can include. Wherever possible, a platform that will help you personalize your own online business and help you make your own brand.
5. A program where members support each other.
It would be great if you can find a program that not only the owners and the help desk are there to help you out. It would be awesome if you will find a platform where the members or the whole community itself help each other. Something like if you throw a question, not only the help desk will answer but anyone in the community as well.
Support among the community is great because since you are all in this line of business, there will be support and uplifting words that you really need in order to move on and be focused.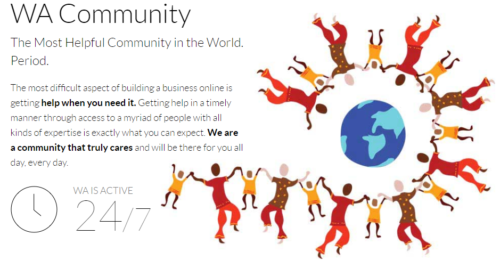 6. A good tracking software.
This is a very important part. You must be able to monitor almost everything in your resources section like tracking your referrals, sales, visitors who came to your site and by which page they enter. You must also view your payments history. Basically, all actions taken in your online business are readily available in your tracking history.
7. Strong back-end products that you will profit from.
Check on a program that will allow you to further profit from other products that your referral buys while you are at that chosen affiliate platform. A platform that is open to other affiliations. A platform that will openly teach you about really getting successful also through other affiliations.
Check this article on:
AN EASY WAY TO FIND AFFILIATE PROGRAMS TO PROMOTE
8. A good payment scheme and discounts.
A good affiliate program for me is something that will allow you to have different payment options. Like you can pay monthly, or every six months, or even yearly. It would also be nice if ever you go for yearly, there will be discounts.
In addition to this, multiple forms of payment that can be accepted on a secure server sound nice too. The more options offered the better.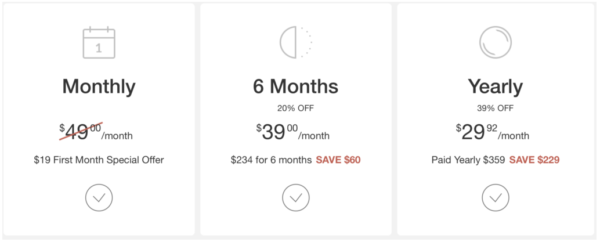 9. A pay structure that is fair to you.
As an affiliate marketer, one of the things you have to consider is how much the company will pay you. The percentage of your commission. Just to let you know too, there are ways on how you can get a commission. Are you being paid per lead, a visitor who just signed up or you will only be paid if the visitor will be paying for the membership fee.
You have also to consider the payment schedule, such as when are your commissions be paid to you. Most programs pay once a month, others bi-monthly.
In this point, you also would consider the payout threshold. This is the amount of sales commission you must earn before being paid. It should not be too high. If you don't get paid for a month`s commissions because of the threshold, make sure that the payment gets rolled over to the next month.
10. An in-house profit.
What is this? It would be nice if the program will allow you to create income within the platform.
For example, if you created your own lessons or tutorial for the members, you will be paid. Or, if you offer comments or help, you will be given some points or credits. If a certain program has this kind of system, it would be a great program to consider.

Last but not the least,
11. Program with a good reputation.
This point you will verify through research and reading reviews. Does this affiliate program have a good reputation with both their customers and affiliates?
For me, this is the most important factor. If you will be given a chance to get to talk to a member, ask them. Verify if the platform is legit and most of all helpful in their venture to become a successful online entrepreneur.
In Conclusion.
You might think I am so idealistic in enumerating the list of a perfect affiliate program.
Well, it is because I found a platform that more or less has all those qualities I have mentioned above.
For me, that program has met my expectations of what I want my platform to be especially as a beginner affiliate marketer. It is the affiliate program that made me knowledgeable about online marketing. It is the same platform that helped me get through in order to be successful in this field.
I tell you, I also have tried other programs, tried those "shiny easy to get rich schemes", but still goes back to this same platform that has all the necessary tools and information I need. It is the "real-deal" affiliate marketing program for me.
Read my Wealthy Affiliate Review.
So, for me, Wealthy Affiliate is the best affiliate marketing program for beginners and for any levels of affiliate marketers.
If you have time to take a look at this platform. Click here and I will see you in the inside.
All the best!

If you have any questions or thoughts about this article, feel free to leave me a comment. Thanks.