Hi! I`m very glad you`re here.
What is myaffiliatediary.com all about?
It is a journal, like a diary.
It is a collection of pieces of information regarding affiliate marketing and how to make money online.  This information had been well thought of specifically for people who are new in this field of business. These are articles and important information which are laid down easy to understand so that its readers will be given the right information in order to achieve success in affiliate marketing.
Who is the creator of myaffiliatediary.com?
Hi!  My name is Hanna and I am the creator of this website.
Let me tell you how my life led to affiliate marketing..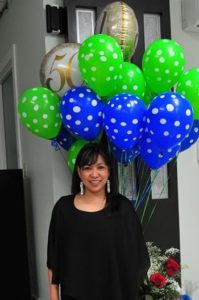 It all started when I turned 50!
It was a great day but also this was the day that I decided that I will do something different for the rest of my life.
Those 50 years had just gone so fast, and I would say it was good, never been so thankful enough!  I had a typical life as a wife and a mother.  I have a very loving family with very good friends around…
And I have a good 9-5 kinda job.  I guess the job part was so redundant!
I think it is about time to change a career!  At 50?
A career that will make me retire earlier (rather than 15 years from that time) and will be able to let me go camping and traveling most of the time.
Well, it`s possible! I believe it is!
Online business through  Affiliate Marketing was the one attracted to my intention.
This is it! This is what I would like to do…
— Having income at the comfort of my home, or wherever I am!
And I DECIDED.  I want to create an income such as this – making money while I spend my time with my family, and do the things I like and love to do!
I KNOW IT`S NEVER TOO LATE.. I KNOW I CAN DO IT!
OK, WHAT IS THIS ONLINE BUSINESS?
Do I have to go back to school to learn this?
I researched online business in the internet..  and I was so overwhelmed.
There are TONS of resources you can find online how to create a business and earn income!
I do not know how to start!!
There are so many ways you can create money online! You can use your phone, your computer. Even create money in social media, selling products without you really owning the products.
Or create your own website and build your own brand or be an affiliate marketer.
WHAT? YOUR OWN WEBSITE?
I realized one of the best ways to create money online is to have your own website about your niche. Your niche is the topic or the idea of your website. (examples: niche about food, health, money, etc)
But how can I build a website? I`m not even a tech-savvy! Besides, I am already "old" to go back to school and learn how to create a website!
But lo and behold!!
After researching and googling.  After some failures and wins, and yes, after encountering so many scams too,
I landed on this affiliate program called Wealthy Affiliate.
It has a FREE STARTER MEMBERSHIP, that was why I checked it out.
I was very surprised!  Since I became a member, my experience with Wealthy Affiliate was way beyond my expectations!
In here, is a platform with tools and lessons, and mentors that help a newbie (like me) create their own online business.
Yes, I was taught to create my own website!
As a member, you will also be a part of this very supportive community that is always there to answer and guide you whenever you have questions.
My very first website was up and running within the first month I became a member of Wealthy Affiliate.
And then, my new career started. So far no regrets!
>>Fast forward
It has been 4 years since I started my online business (up to this writing ).  I was amazed at how powerful it is to create your own online business through websites and blogs.
And it didn`t take me too long to create a business that gives me the freedom I have been looking for!
I`ve created my own passive income so I can retire earlier, spend more time with my family, and at the same time, do things I like best!
And what`s great about it?
I can do this online business anytime and anywhere…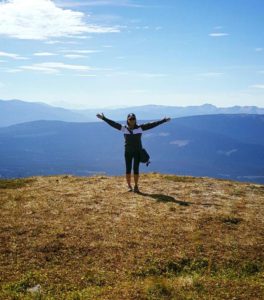 THIS WEBSITE: myaffiliatediary.com, is my second website,
I have compiled all the information needed to start your own online business – to create money through online, the LEGIT WAY!!
An easy to follow guide that I can share to all of you because I know you can do it too..
It is never too late!
I HAVE CREATED THIS WEBSITE TO HELP YOU.
My goal is to give you the right information to start creating money even though you do not have any experience in online marketing. I am dedicated to sharing to you all the resources I`ve learned in this business to help you succeed.
This website is for all ages, wanting to create money online!
If you are almost retiring or even retired, it is never too late to learn.
If you just graduated from high school, or even still in high school, it is never too early to learn.
If you are a mother or a father who wants to create an extra income in your free time or when you are at home, it is never hard to learn.
Or someone who just wants to earn income…
We all can learn and start earning money online. Even though you do not have any experience.
Thank you for being here!
All the best!

Myaffiliatediary.com


If you ever need a hand or have any questions, feel free to leave them below and I will be more than happy to help you out.