In this article, you will find out all about the keyword research which is important in search engine optimization; and specifically what is a keyword research tool for.
Almost all online affiliate marketers aim to have good, if not get the best rankings in the search engines so that they can create better traffic. But how do they do this? What do they do to achieve this goal?
They make sure that their websites or even their articles or posts can reach their targeted audiences. They do this by choosing the right keywords for their websites or posts. The right keywords are the words their audiences typed in the search engines to get answers on what they are trying to look for.
So, they research keywords through the use of a certain tool.
What exactly is keyword research? so, it has a tool? What is really a Keyword Research Tool For?
In this article, I will elaborate more about keyword research, the tools that can be used, its importance, and what it is really for.
FREE VIDEO LESSON ON: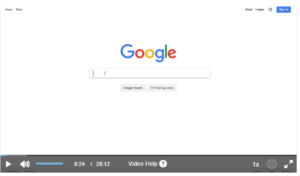 What is keyword research?
Keyword research is the main task of Search Engine Optimization (SEO) professionals used to find and identify popular words or phrases people enter into search engines – with the objective for better rankings. Researching keywords gives online marketers a better understanding of how high the demand is for particular keywords and how hard it would be to compete for those terms in the organic search results.
This keyword research is not just about verifying how many searches a particular keyword has, but it is also about exploring the many varied ways that people use language or phrases to research an idea or a topic.
Because of this, researching popular keywords is not just a part of SEO, it is actually the major element of content marketing as a whole.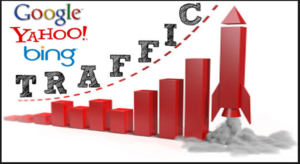 Why do you need to do keyword research?
Keyword research will help you find ideas for your next blog post. This step of searching for the right words to use will help you learn more about the needs of your audience, and keep up to date with the lingo or language of the ever-changing search world. Eventually, by researching the words people type into search engines and using this research to create targeted content, you can drive the right traffic to your site, and traffic that is more likely to convert.
Do you always need to do keyword research?
Doing keyword research is not just a one-time task. The foundation of your website is basically built on keywords, so precisely what building blocks you use requires regular checking and re-evaluation.
The languages use in search engines change constantly, new keywords are being formed all the time, and your audience`s needs develop and grow. As a result, researching for keywords is a job worth doing whenever you are looking to create a new website post or content if you are writing a new blog post for an existing site when you are deciding whether to promote a particular product or service and for more other reasons. It is also very handy if you are restructuring your existing site and consolidating your content.
How do you do keyword research?
Keyword research always starts with a particular word or topic, an idea, or the main keyword. These are terms or words that you will use based on your niche, your products, or anything you want to promote. You usually create a list of all the keywords you want to research.
Once you have that list, you would like to determine how popular the keyword is, and how difficult it would be to rank for them on search engine results pages (SERPs).
This is where you will need a KEYWORD RESEARCH TOOL.
So, what is the keyword research tool for?
The keyword research tool is for finding the best keywords to use in your next website or for your next post or article. Your keyword tool will usually give you ideas on the number of searches that word or words are used per month, the number of competing websites that uses same keywords, sometimes it also can give you a score based on competition and traffic for that particular keyword, and so many other data.
There are several keyword tools that you may find, but there are particular keyword research tools that I have been using since I started blogging. I have a full description and review about this product, Jaaxy. (You can READ IT HERE).
JAAXY keyword research tool is considered the most advanced keyword research tool as it gives you several important information which will be helpful for you in finding the right keywords to use.
JAAXY keyword research tool will even provide you site rankings of your keywords in the search engines. It is also good to know that upon signing up as a free member at Wealthy Affiliate, you will be given a chance to make use of this amazing keyword research tool.
By the way, the platform I highly recommend in my online knowledge is Wealthy Affiliate. This program taught me everything I need to know about affiliate marketing. It has tons of lessons and training, very good mentorship, and best of all you will be able to use their tools, websites, and hostings. What is also great is that you can sign up for FREE MEMBERSHIP (no need of credit card), just to let you check and experience their lessons and training. You can actually start right away, build your website, use the Jaaxy keyword research tool, and start running your own online business.
My final thoughts?
The keyword research tool is basically used by online marketers to make sure that their website and products are ranking high in the search engines.
Your website content should serve to fulfill the needs of your audience. By regularly assessing the ways in which people search and by identifying not just the most popular searches but also the specific and ever-changing ways that people search for content within your niche, you can continue to create contents that your audience will enjoy and share.

If you have any questions or anything you want to share in regard to the topic, don't hesitate to leave a comment.