You are here to find out about Viral Pay.  Is Viral Pay a scam or legit program?
Recently, I have also been hearing about Viralpay.co and apparently, it is the #1 influencer network, as claimed.
It`s a network of influencers that has high payouts and they promised that social media of any size following can become a successful influencer and make thousands of money online!
Their promotional headings:
"MAKE 500$ TODAY… HELPING YOU MAKE MONEY WITH SOCIAL MEDIA!"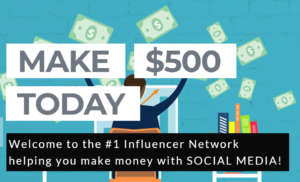 Sounds really good, right?
Today, I am going to give you my honest review about Viralpay.co, and will give you an idea if it is LEGIT or SCAM.
This is my Review on Viralpay.co.
---

Overview and Ratings
Name of Product: Viral Pay
Product owners: I am not so sure (Australian?)
Product website: viralpay.co
Product Description: Influencer network
Support/Tools/Hostings: 2 out of 10
myaffiliatediary.com rating: 2 out of 10
---
What is Viral Pay about?
As claimed, Viral Pay is the #1 influencer network which was founded in 2015 to help social media users turn their usage into money. Their parent company has been creating online marketing solutions since 2005, and Viral Pay is just an addition to their family. Their goal is to help as many people as possible to change their lives by taking advantage of social media.
How does it work?
So, they require you to sign up, and upon signing up, you get a 25$ bonus right away! (WOW!)
In order for you to earn money, they require you to do several tasks as follows:
2$ per click to their link
10$ refer a friend
10$ download apps
25$ complete surveys
50$ create YouTube videos
This is the look of my dashboard 30 minutes after signing-in. ( By the way, I signed-in with my "non-official email" – I usually have one to check programs like this).

Will they ever pay me?
I tried cashing-out⇒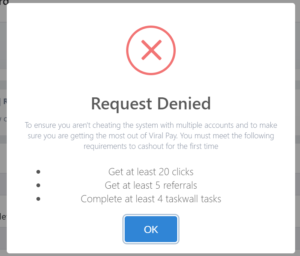 Oh well…
What are the training and tools?
Well, I couldn`t say much about their tools because this is just what they have in their dashboard. I guess, they will give you a link and some promotional pictures that you can share in any social media.

How much does it cost?
It actually cost nothing, but as claimed, you are the one being paid 25$ upon signing-up right away. Honestly, this seems crazy, as you really do not know what it will really cost you eventually…
Read on…
What is it for?
It is for creating money online by using social media.
That`s just the overview and introduction of this product…
Are you tired in finding a LEGIT WAY of making money online?
Let me get to the point now…
Usually, I will say my verdict at the end of my article, but I am already telling you what is the real score here…
Viral Pay is definitely a SCAM!!
Here are my reasons why it is so:
1. They just started.
According to their "About Us" page that they have been around for 4years? However, I found out that the domain name was just registered 2019-03-09! What a B.S.! Definitely a scam!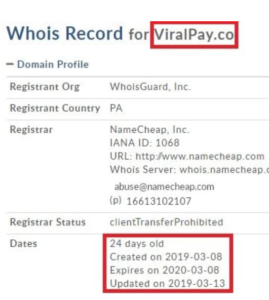 2. Unknown owners.
In the "About Us" page too of Viral Pay, they claimed that they have a parent company, but never mentioned who.
Guessing game?
3. Not consistent pieces of information.
Viral Pay mentioned that they are from the United Kingdom according to the "Terms and Conditions" page. But according to their "Contact Us" page, their address in Australia. So, obviously, the company hasn`t provided the real address.
4. Fake testimonials.
In their dashboard, you will see some video testimonials. All the testimonials and payment proofs posted are fake none of them are real! Testimonial videos are made by hiring performers from service provider sites. It hasn`t paid to anyone and neither will pay in the future.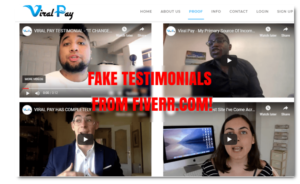 Totally scammers!
5. Social Media official pages not available now.
The official Facebook page of Viral Pay (www.facebook.com/viralpayofficial) has already been down. This is not a good sign of a real business. If Facebook suspends a certain page, that means they block the page due to some scam activity running there.
6. Definitely an information-collecting scheme.
Viral Pay is somewhat a new version of referral link click pay scam. You can find plenty of similar kinds of scam sites with an exact business model. The business model, the business claim, way to scam people and other lots of things of these all sites are almost similar. So, it is clear that Viral Pay is a scam site run and operated by the serial cybercriminal.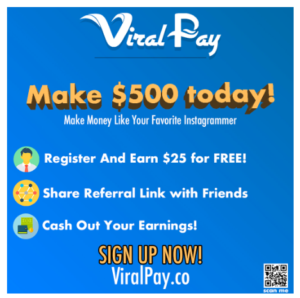 It looks like this too!!!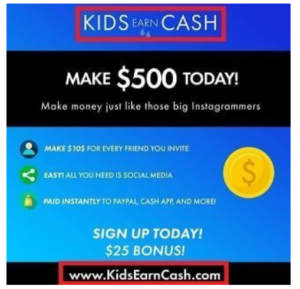 These cybercriminals are just collecting your personal emails and pieces of information. It is totally a data-harvesting scheme!
These kinds of sites are scamming people so they can make money for themselves, such as selling your personal information! (yes! there is such a thing!)
My final thoughts?
This Viral Pay is totally a SCAM!
I am hoping that this kind of information reaches you early enough not to fall into this kind of scheme.
There are sure ways of making money online. But with this earn-easy-money scheme is not one of them.
I still believe in the REAL making money process: that is understanding how the whole money making business works! (Read my Best Ways On How To Make Money Online)
It is learning how it`s done and how it really works! You totally need to have the right foundation and tools to be successful in this business!
The good thing?  There are programs and platforms like this that will teach how to make money online, even with no experience!
If an online business is created and mentored from a legit platform like this – it is for sure that this business is going to be successful!
Let me share to you how I created my own business – making money online – the legit way:)
Check this ⇓
 Looking forward to seeing you in the inside:)
Thanks for reading! If you have any thoughts about Viral Pay, leave me a comment. All the best:)