An Introduction: What is a blog?
First and foremost, before you start to create your own blog, it is important to know what blog really is.
The term BLOG actually derived from the word Weblog or Web Log. During the late 1990`s, these Web Logs were used by users to track updates and references to other resources online. They served as journals which made them useful as a resource tool for the readers. Of course, those readers were also given the chance to comment and share their thoughts about these resources.
Technically, these blogs are also known as CMS or Content Management System. Since it is a system, blog allows the writers to publish to a specific Web site and manage the content without the need of having to deal with the program code. Publishing software also provides users with a GUI or Graphical User Interface for easy pointing and clicking of their articles. Through the use of these easy-to-do procedures, you can perform set up which can ease your job as a blogger since the tool can automatically organize your published articles.
Anyway, with all the most advanced tools nowadays, blogging is something that most affiliate marketers are going into. So,
What is Blogging really all about?
Blogging is actually a very lucrative business and blogs are easy to set up and manage. Do you know that you are getting paid to write about any subjects that interest you, whenever you want, wherever you are!
The flexibility involved allows you to maintain your blog at your own pace. With so many internet cafe`s and WiFi`s practically everywhere, making your blog can be very accessible. Even when you are on holiday, this will not get in the way of your blogging.
So, let me tell you how you can start blogging and set up one of your own.
How to start blogging as a beginner?
First of all, you need to get yourself a blog. Meaning, you will need to have a website. There are many ways and options that you can have your own website. There are paid ones and free ones.
I suggest using a free blog for now ( like Blogger or WordPress). WordPress is a free blog engine that is robust and infinitely expandable.
Do you know that you can have 2 free websites (using wordpress) with domain name and hosting for FREE?

What contains in a blog?
Title – This is the name of your post or article.
Body – This is the content of your post or article.
Trackback – This is when you post about someone else`s blog post elsewhere, your post will show up in their "trackback" section.
Permanent link or Permalink – Every article or post that you write in your blog has a unique URL (Uniform Resource Locator).
Comments – This is your engagement to your readers. You let them leave a comment to your post.
Basically, all the parts of your blog is important. But what really gives you the most profit is the CONTENT of your blog.
What is the importance of the Content?
Maybe, you are wondering what type of content will be suitable for your blog to make it profitable. Actually, you have to understand that there is no fixed answer to that question. Meaning, you can write about anything that interests you or anything you want to share to your readers. The difference between a profitable blog and a non-profitable blog one is the way you relate your thoughts to writing. It`s just like, what do you prefer? Reading your university professor`s lecture notes or your friends messages to you.
Meaning, contents should be very easy to understand. People who looks for answers on the web are looking for words that they can relate to – laymen`s terms or just like talking to someone that they can easily understand.
If you do this, you will attract more readers or visitors then they will eventually be your regular readers who will keep back coming for more. It is very important to add personal touch to your blog posts. This can be done by simply imagining that you are talking with your personal friend.
Also, an important point is to avoid addressing your reader as a plural unit. Do not write as if you are preparing for a speech. Instead, write as if you are having a conversation with a single person, an equal friend, because this will make your reader relate to you more easily.
When you are being personal to your blog, you are establishing your personality through your words. Your visitors would want to know as much about you as the information you`re offering them.
Now, if you have this distinctive personality which is expressed in your blogs, you will be very much unique from other bloggers and this will be a brand for you. This is where people immediately remember your blog`s name – your very own brand.

In conclusion,
I started blogging when I turned 50 (about 6 years ago).  Almost all my resources on how to do blogging were through google research and some informations on books and articles. There were so many ideas out there on how to start blogging. But I would like to tell you that the best platform that made me confident as a blogger was through the Wealthy Affiliate platform.
I started their program with no experience in blogging and creating websites.
But because it has all the tools I need to create websites, to write good blogs and articles, lots of easy to understand lessons, and most of all how to monetize my blogs, I have created my very own online business through affiliate marketing.
So,I invite you to take a look at their program. Try their FREE MEMBERSHIP with 2 FREE WEBSITES and hosting.
All the best!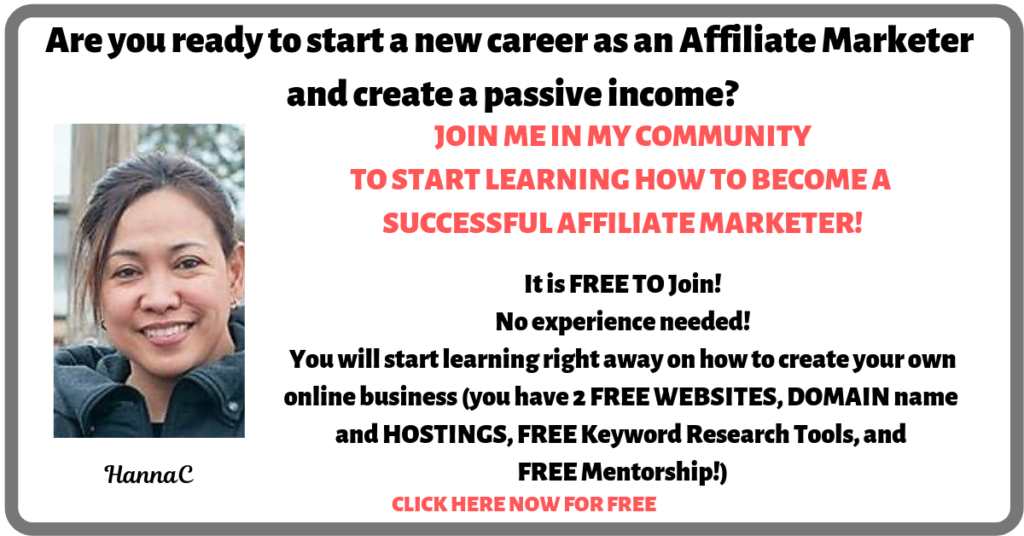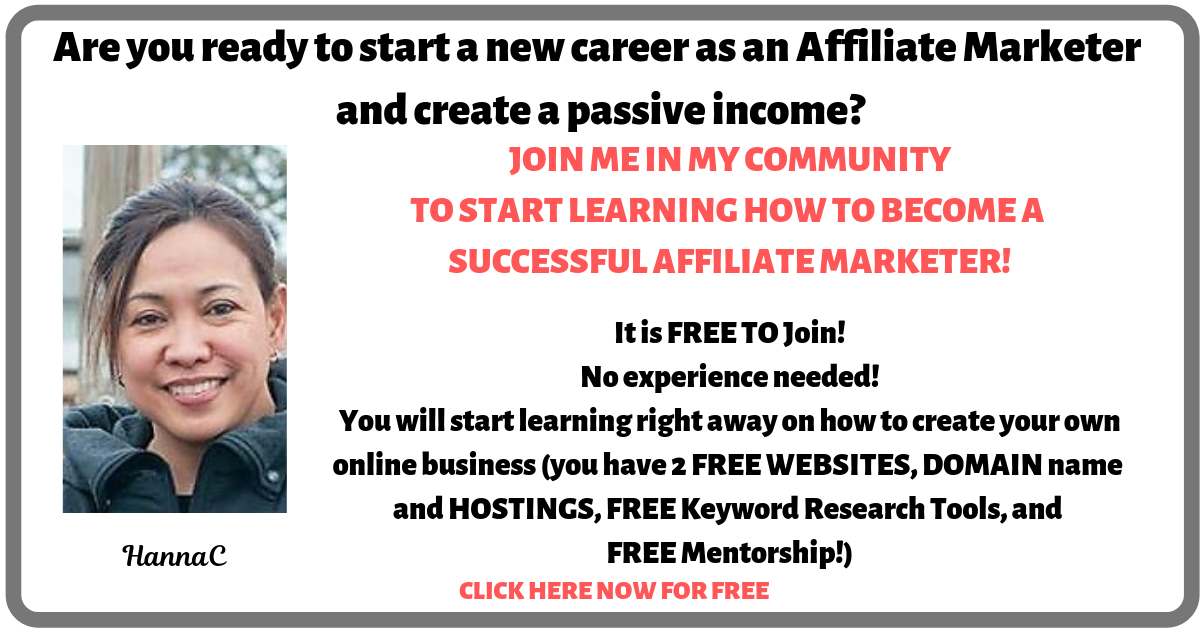 What do you think? Please do share your thoughts. Leave a comment.