I would say that earning money online has become a trend, and more people have quit their day jobs so they can focus on their new moneymaking endeavor.
There are even young people, even before they reached the age of 30, have become internet millionaires. I guess anybody who has made decision to earn money online would certainly like to know what these guys did to become so filthy rich!
Due to the vastness of the internet, there are so many ways for people to earn a decent income from it. You can build a website (or websites) to sell a product or service, or monetize it through affiliate marketing, Adsense, lead generation, or even by just selling advertising space. Once you have plenty of traffic going into your site, then you could very well start earning money from it.
So, HOW CAN YOU SUCCEED IN THIS VERY FAST GROWING INDUSTRY?
If you want to become an Internet Marketer, it is best to focus your time and effort on a specific market.
Studies show that niche marketing produces better results and is less costly compared to mass marketing. Think of it this way. If a person wants to buy a particular product, like NIKE shoes for example, He would rather go to the store selling just Nike shoes rather than going to a general store of shoes. Because for sure, he will most likely find what he is exactly looking for.
Undoubtedly, niche marketing has become one of the hottest money-making ideas in this current world of internet industry. But the thing is, becoming successful in niche marketing takes more than just realizing how effective it can be. Most of us know there`s a fortune in this kind of market but the reason why most people never succeed in it is because they do not know the first and most crucial step in niche marketing and that is – choosing the right market.
Here are some good strategies you can follow in order to succeed in your chosen niche?
(1) You have to find out if your niche is THE RIGHT NICHE!
The key is to be able to choose a topic based on any or all of the following requirements:
It should not have too many competing sites.
It should be something you know or care about.
It should have a good monetizing potential.
How do you do this? By research.
Through reading and keyword searching tools, like Jaaxy, you will be able to find out if the niche market you are targeting have lots of competitions, lot of people searching, and other helpful hints that you are up to something good.
(2) Once you have a "good-feeling" about your niche, try to know what the market`s needs are.
So, what are the issues and problems that particular niche is in need for. How can you help them solve their issues? What can you provide to help them? What kind of service are you capable of?
Again, this is something you can research. Maybe you already have ideas in mind, but finding out different resources where you can find additional ideas will be very helpful to make your niche market successful. Meaning, you are already planning your business with the niche market you have chosen.
(3) Put your time and effort to succeed.
Once, you have started and built your website, strive to continuously improve your business.
Testing your niche market will prove to be an invaluable strategy that will win you lots and lots of customers in the long run. Study your competitor`s websites and the techniques they used to win customers. Compare them to your own marketing efforts and make the necessary changes so you can stand out.
Find out the right tools and programs how you can achieve your goals. You will be amazed to know that there are tons of amazing platforms that can help you guide all the way to your success.
My FINAL THOUGHTS:
Niche marketing is extremely profitable but only if you know the right strategies to use. There will be lots of learning, maybe few mistakes along the way since you are just starting up, but the key is NEVER GIVE UP.
Find out what your customers need and then develop ways to cater to these needs, and in no time, you too will succeed.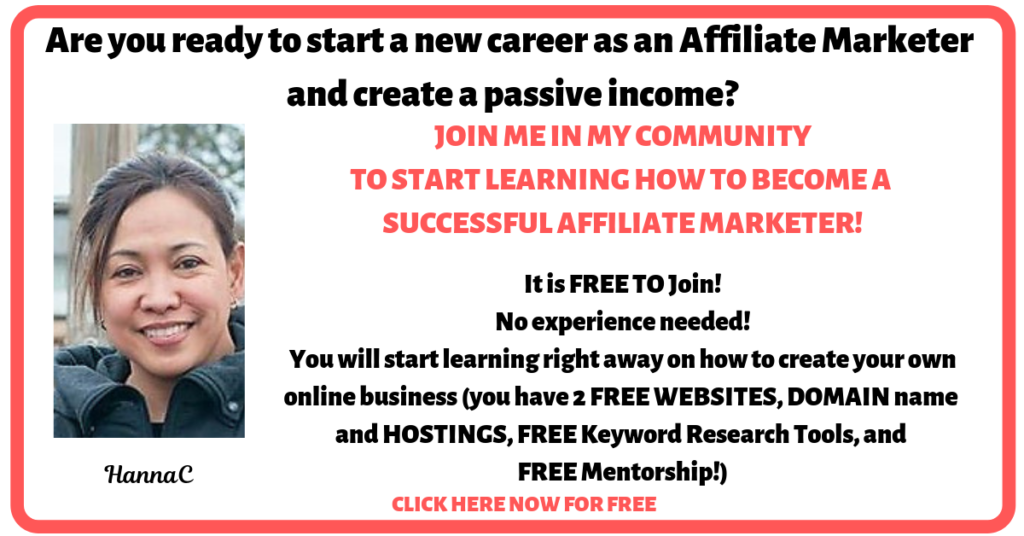 If you want to share your thoughts, please leave a comment. I would love to hear from you.